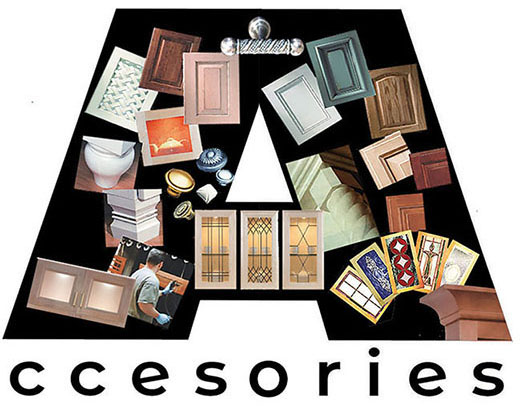 Customize and Personalize
Beautiful, Innovative,
Accessories And
Details!
(Photo Credit: Wellborn Cabinet)


There are endless choices for accessories, special functional feature and design embellishments. We recommend using The Wellborn Planning Guide to make the new kitchen or bath process even more streamlined and planning, complete.

When planning a kitchen or bath project, it is advisable to have all products and features and accessories factored in early on, to avoid reworking prep or installation, thereby avoiding extra contractor costs.

We can also assist you with the selection, pre-prep and installation of your wall and lighting fixtures, floor tiles and finishes.

We offer creative styling choices for everything beyond your cabinet design choice, such as:


Cabinet doors:
Inset-wood, overlay-wood,
solid wood

Decorative glass
Rope moulding
Fluted columns
Decorative feet
Decorative cabinet knobs


Feet embellishments
Lighting designs
Top plates
Finishes, stains and glazes
Feet embellishments
Closet cabinetry
Medicine cabinets
Mirror frames



Cabinet top plates
Available discounted resources for:
Kitchen Appliances
Wall tiles and finishes
Floor Tiles
Floor Finishes
The "Color Inspire"
Paints Collection
...and much more

Say "More", See "More"
We can show you
even more variety!